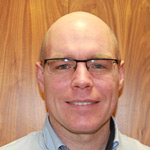 Dr. Adrian O'Donovan graduated from University College Cork in 1997. He spent two years completing a Surgical Training Scheme in the University Hospital Limerick.
In 2001 he moved to the UK to undertake General Practice Training in the NHS. While training he obtained a Diploma in Obstetrics and Gynaecology in 2002. He completed his general practice training in 2004 and worked in West Yorkshire for six years.
In 2006 he graduated from the University of Nottingham with a Master's Degree in Sports and Exercise Medicine and worked part-time with a Rugby League Club.
While working in general practice he developed an interest in the management of diabetes and provided community based diabetic clinics.
His other main interests are surgery in primary care, sports injuries and joint injections.